Local Neon Owner
Posts: 203
Joined: Tue May 16, 2006 10:06 pm
Location: Dublin Ohio
for body panels from a junkyard? aka hood, trunk lid, rear bumper, fenders, doors and so on.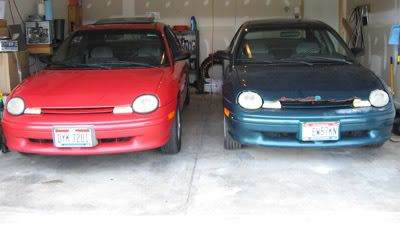 ---
Local Neon Owner
Posts: 411
Joined: Wed Dec 01, 2004 1:43 pm
Location: Reynoldsburg Ohio [columbus]
Contact:
if it was me, hood for $40-50, Fenders $10-20, Trunk like $10-20 Idk about doors tho and bumpers.
-SEAN
SRT-4 is king of the Street
Cbussilver01es on 2GN!!!!

---