Local Neon Owner
Posts: 203
Joined: Tue May 16, 2006 10:06 pm
Location: Dublin Ohio
Today on my way back from Autozone i saw the most beautiful Dodge Dart. it was the bright orange (cant remember what it was called) with the Hemi name on the hood and it had black racing strips and drag style rear wheels... oh it was beautiful... and sounded great.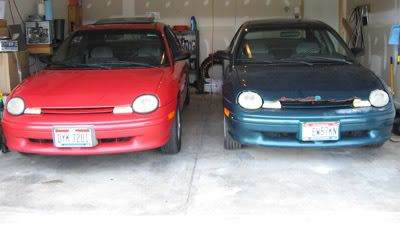 ---
I believe that would be "Vitamin C" orange. Hemi? If it was an original Hemi Dart it would be worth a ton of cash. Ever seen the valve cover to master cylinder clearancce in a hemi A Body? lol
1ST GEN PARTS FOR SALE! CLICK HERE!

1986 Corolla GT-S coupe - 1995 Neon SOHC MTX sedan
DO NOT DO BUSINESS WITH ERIE INSURANCE!!!
---